These are screenshots of all my level 10 buildings, these however, are not for bragging rights or anything of that nature, they are purely to show everyone what most level 10 buildings look like incase they are curious. (FYI: Resource buildings do not change once level 10, I made that mistake)
These are all screenshots from the old MySpace KoC, so there may be slight differences in the actual building compared to Facebook.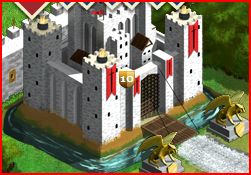 Ad blocker interference detected!
Wikia is a free-to-use site that makes money from advertising. We have a modified experience for viewers using ad blockers

Wikia is not accessible if you've made further modifications. Remove the custom ad blocker rule(s) and the page will load as expected.