Swordsman

—Image © Kabam
Information
Attack
200
Defense
63
Life
700
Speed
275
Range
30
Load
30
Swordsmen are well armored, and are the strongest melee troops. Their shields make them effective against Archers.
Where to use
They are not very good at attacking. (100k swords will be defeated when attacking 50k archers)
Additional Information
Adding swordsmen to an Archer army will reduce losses
they kick archers butts, they are a great defensive unit whilst having the ability to attack, they also march quicker than archers do. I would suggest you'd be looking at building at least 25-50k per city as long as you can sustain them but once you start get bigger I would suggest building that up to 75-100k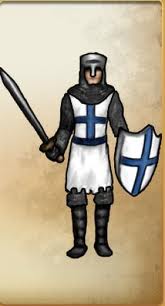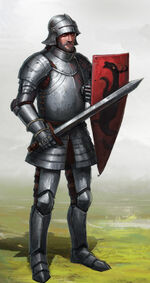 Ad blocker interference detected!
Wikia is a free-to-use site that makes money from advertising. We have a modified experience for viewers using ad blockers

Wikia is not accessible if you've made further modifications. Remove the custom ad blocker rule(s) and the page will load as expected.